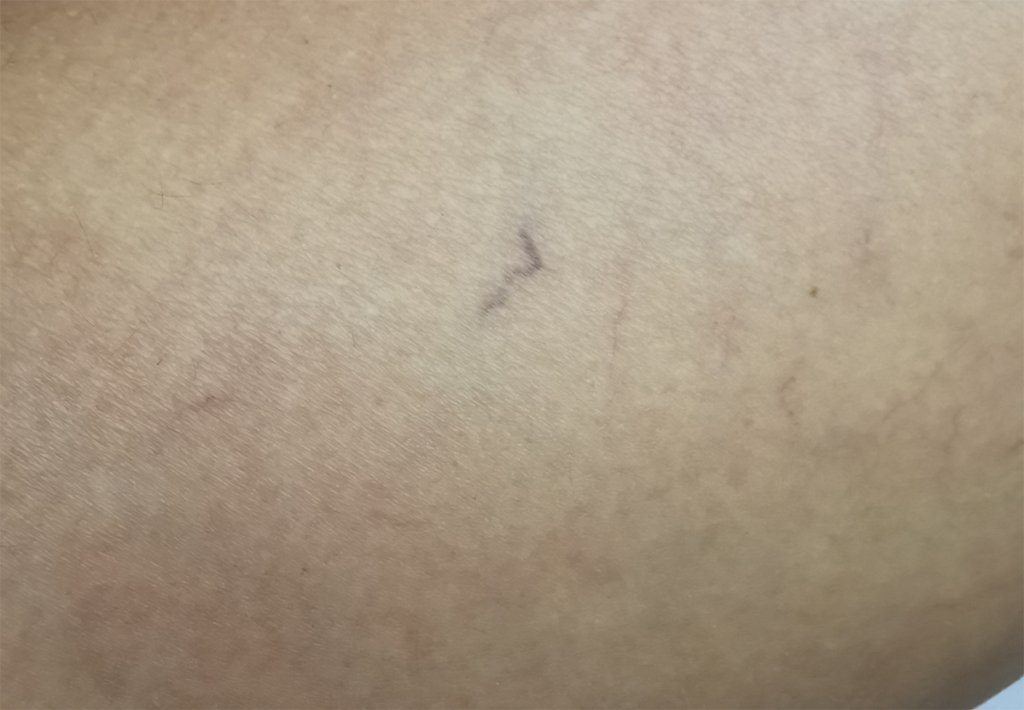 Asclepion laser for the treatment of vascular lesion on legs is characterized by exceptional power and depth of penetration of the laser beam. A 4mm diameter probe precisely treats vascular lesions from 2 to 4mm in diameter.
By placing high energy, the blood vessel wall becomes inflamed and collapses through the inflammatory process.
Treatments are painful but extremely fast.
After the treatment, capillaries may look slightly dilated for two weeks, as long as the inflammatory process is present. After a month, the final result of the treatment is assessed and the treatment can be repeated if necessary.
This procedure is intended for dark purple blood vessels, but can also be performed for red ones that are larger in diameter.
Check out more of our laser treatments.