n allergic reaction or irritation to various substances, which can be found in products that hands, or less often, feet come into contact with. They often occur in certain professions (hairdressers, manicures, builders, florists…), although they also appear when in contact with substances outside work (alcohol, metal coins, soaps…). The causes can be examined by epicutaneous testing about which you can read more here.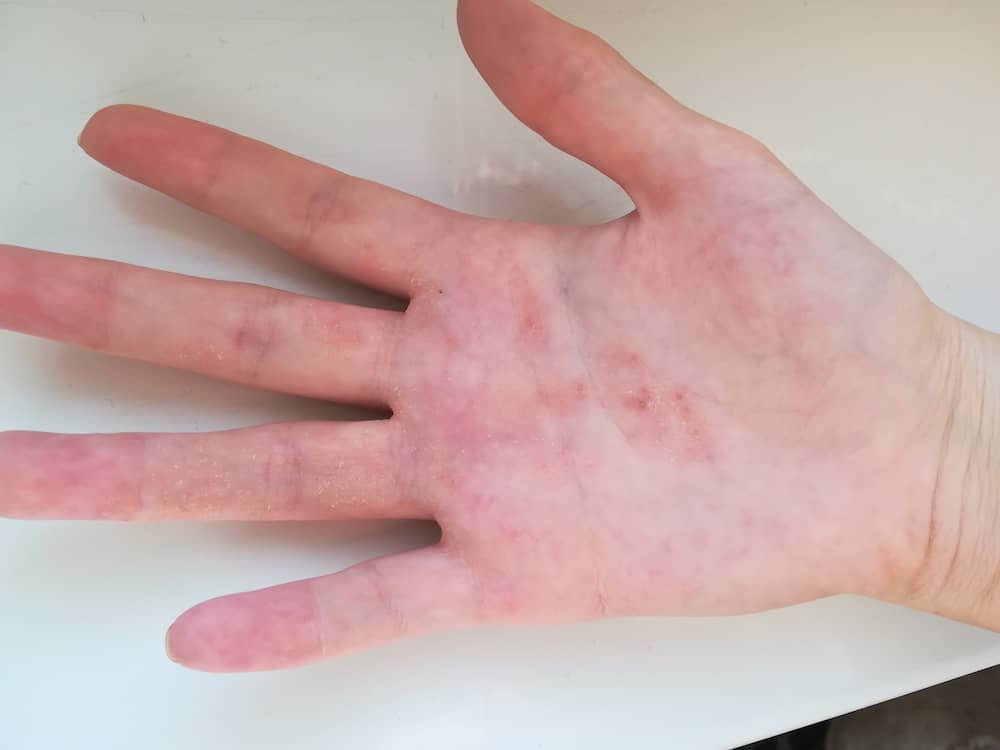 How is hand and foot eczema manifested?
Dyshidrotic eczema causes small solid blisters located deep in the skin of the hands or feet. They start developing on uninflamed skin, usually on the sides of the fingers or on the palm, and can be further infected. In chronic forms, the skin is thickened with cracks and fissures. Contact eczema causes redness, swelling, blisters and flaking of the skin that are accompanied by itching. If the exposure to causative agents continues, eczema develops into a chronic form, with skin thickening, dryness and painful cracking.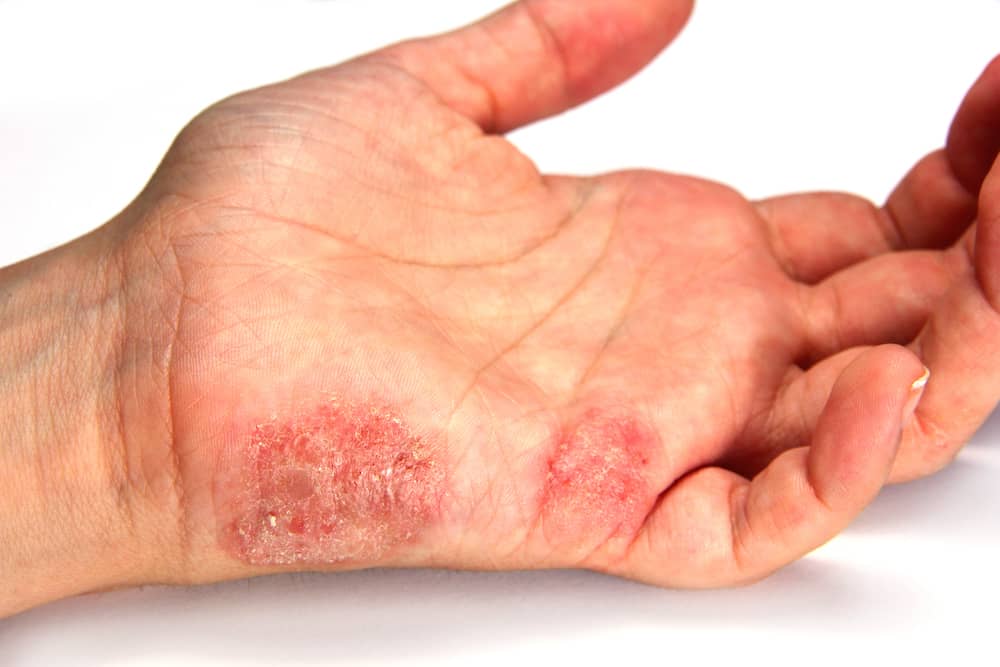 Treatment of hand and foot eczema
Topical corticosteroid preparations and immunomodulators are most often used in the hand and foot eczema treatment, and emollient creams are also necessary. If possible, it is necessary to eliminate the cause. Antibiotic ointments are also prescribed if there is a secondary infection. In case of contact eczema, it is necessary to avoid further exposure to harmful substances, irritants that provoke it. Antibiotic ointments are also prescribed if there is a secondary infection. In case of contact eczema, it is necessary to avoid further exposure to harmful substances, irritants that provoke it. Rarely, in the most severe forms, systemic therapy may also be required. In the prevention of recurrence, as well as the regular use of emollient creams that restore the skin's lipid barrier on the hands and feet. Also, with contact eczema it is important to use protective gloves when in contact with allergens and irritants — alcohol, soaps, solvents or money. The causes of allergic contact eczema can be detected by epicutaneous testing, that is performed in our dermatology pract